Here comes the big one. I have a lot of photos and not a lot of time. My kiddo has been really yucky sick with the stomach flu the last four days, and she's only just started back on solids. I tell you, our wash machine has been running nonstop for the last three days, and we've changed her bedsheets so many times, it's ridiculous.
I digress.
So let's start with the dying. I bought and dyed some silk hankies. It was a lot of fun.
This one is by far my favorite. It's dyed with easter egg dyes.
I've already spun up one set of the hankies. It was a nice lemony green color. It spun up very fine, too, so I'm pretty happy with it. I plan on spinning the one color above about the same thickness and plying to two to have a nice laceweight.
More fun with hankies, I spun up some BFL, pictured with the silk single below: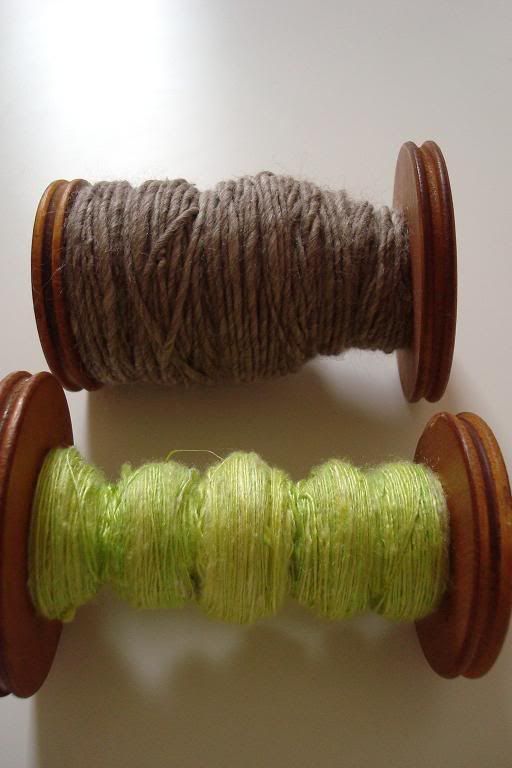 I then plied it with an unspun hankie in white, and I wrapped the hankie in places. I call it "Cocoons."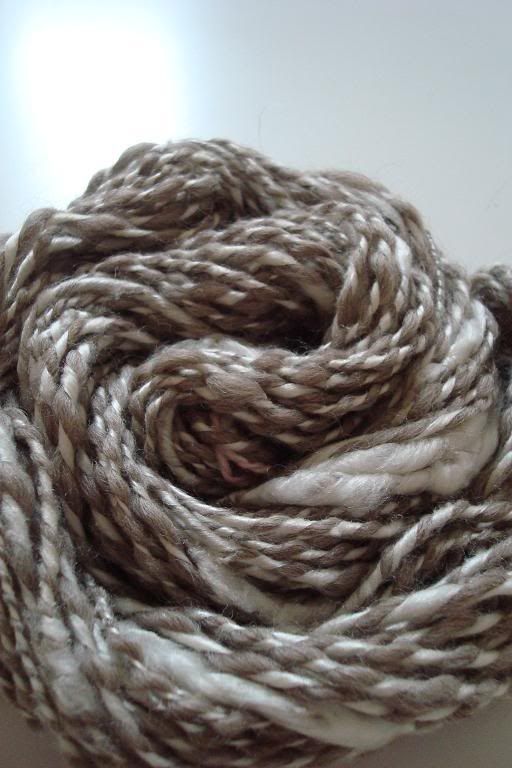 Also on my to-do list is a pound and a half of hand painted superwash wool from
The Sheed Shed Studio
. They have great prices, and for only $18 for a pound and a half, how can
you pass it up
? They also have the
mill ends
, which are great, too.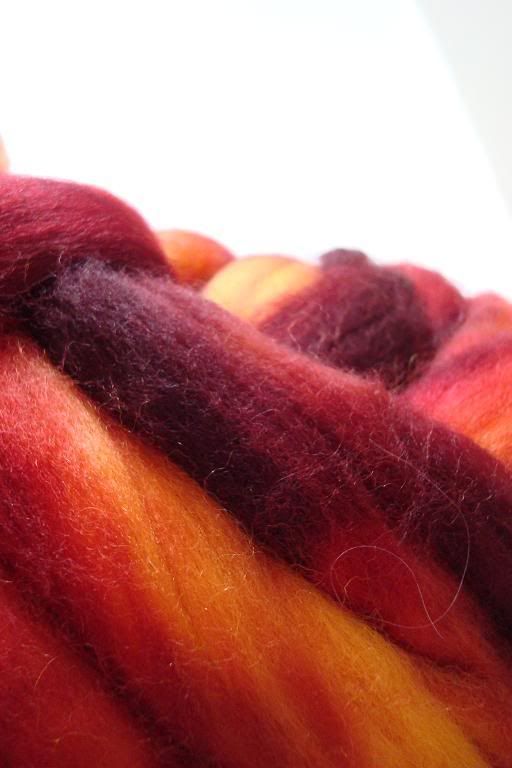 I think it's really beautiful, and it will make great Christmas presents for the knitters in my life. I know
so many
sock knitters
, it's insane.
Okay! On to the knitting! I've been working for a few weeks on the Hemlock Ring Blanket by Brooklyn Tweed. It's lovely.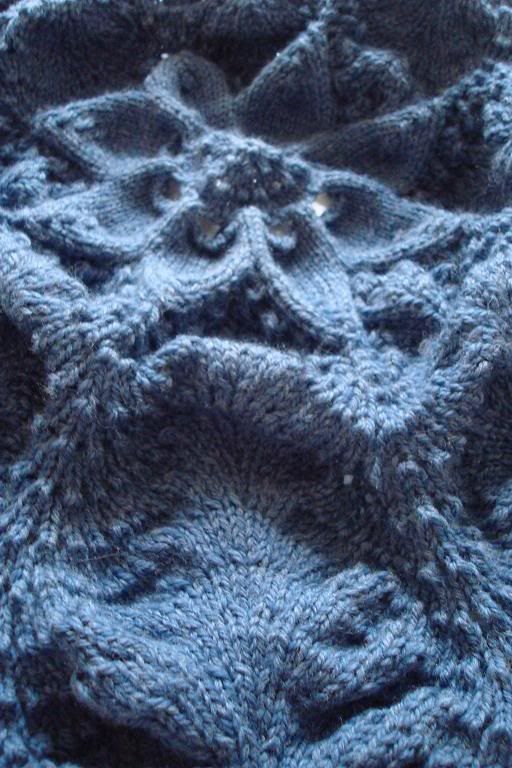 I've been casting off for three days, which is getting a little tiring, but the blanket is going to be stunning once it's blocked. I can't wait!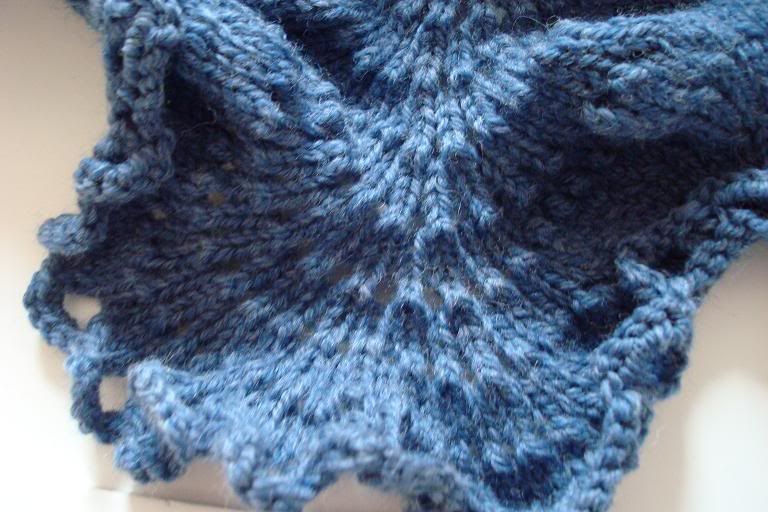 Finally, I bought more sock yarn, Aracuna sock yarn, to be exact, and I'm going to make
Jeanie
with it. It will be a gift to myself once this Hemlock Ring is all finished up.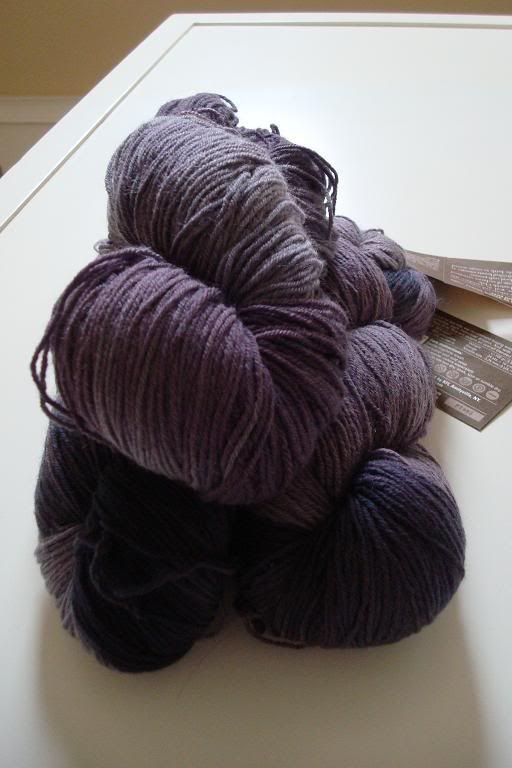 I guess that's everything. Sorry it took so long to get this up. It's been a crazy month so far. Cross your fingers for me for my doctor's appointment on the 16th! I'm a little nervous.