I love my new wheel. Love him. He spins great, and my spinning groove seems to have come back. Even though I had too much work to be legal yesterday, I still managed to pull some superwash off the wheel.
I gave the yarn a bath to set the twist, and this morning, it was all nice and dry, ready for its closeup.
The stats:
Plied Socks (100% superwash wool)
Colorway: Maple
Fingering to light fingering weight
200 yds
4 oz.
This is the superwash that I bought from
Sheep Shed Studio
, and boy did it turn out pretty. I've still got about 20 oz of this to go, and it's going to be presents for my friends at knit night. I'm very excited about it.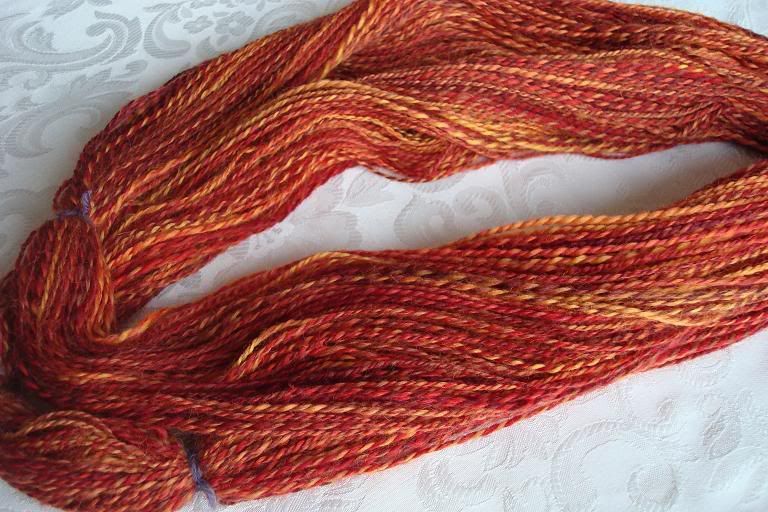 As for today, still a lot of work to go. I've got 144 minutes to finish, and I've done...11. Yikes.
In other news, it's Elodie's second birthday tomorrow! It's hard to believe my baby is growing up so quickly. She's a hell raiser, but there's nothing like sneaking into her room at night and just holding her while she sleeps.