Sorry it's been so long since I posted. I've been busy. Work has been a crazy thing, with nearly 14 hours of audio sitting in my queue. As well, I've had little to no time to do anything for just me. However, I have managed to knit a bit on the Stor Rund Dug, and lovely large doily pattern from Denmark. Of course, it doesn't look like much now, but it will when it's blocked.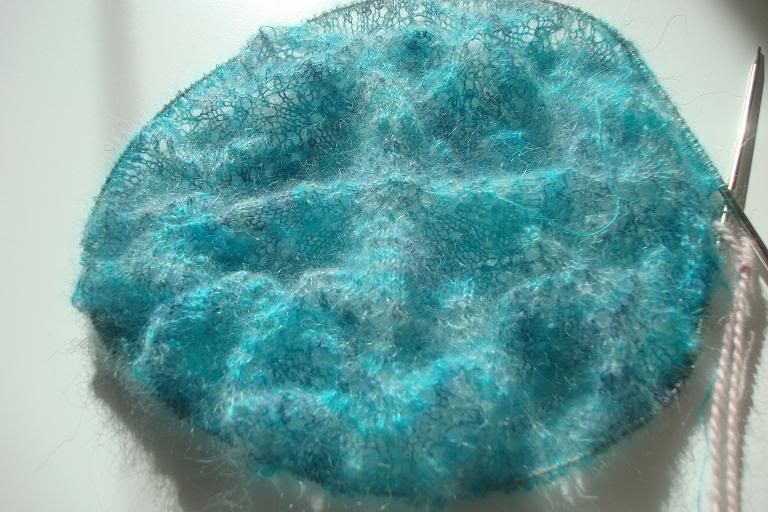 There's still a ways to go on it, and I can't wait to finish it. I'm probably going to use my green silk laceweight that I spun up to make a larger shawl version. It's so pretty!
Speaking of spinning, I've been dabbling:
It's 100% Merino, and I bought the fiber at
Make 1
, of course. Speaking of which, have you seen their new online store?
I've really been feeling the two ply lately, and the last fibre friday on
Craftster
added to the love. Anyway, I have eight ounces of this spun up, and at about 110 yds per ounce, I have a nearly 900 yards of this fingering weight yarn. I think I'm going to turn it into a sweater for moi.
Hope you all are well!
K