Finished one of my many projects that has been on the needles for a while now.
I give you "Fancy Free," a vintage knit from an old Beehive booklet, published in 1983. I don't know if that technically makes it "vintage," but it's older than me, so I'm going to say yes.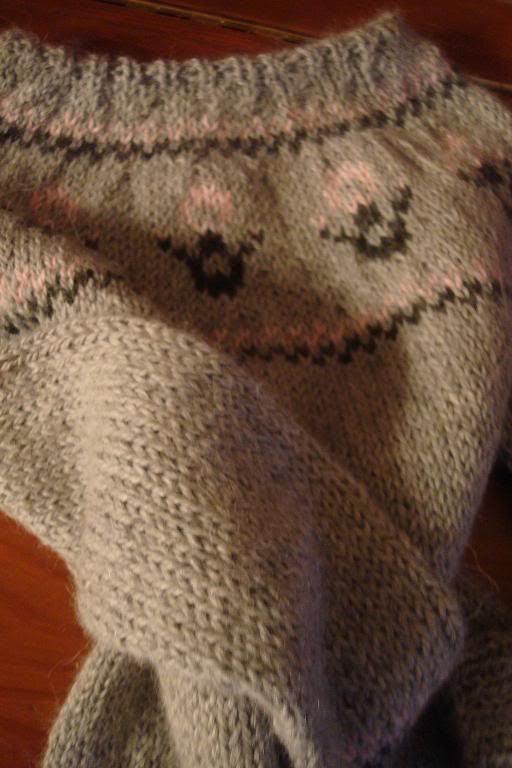 I rather enjoyed the knit, even though I didn't touch it for several months. It's knit in Blue Sky Alpacas, 100% baby alpaca, which is now, unfortunately, discontinued. I rather liked the yarn, and I'm glad I got some before they stopped making it. So soft, so pretty, and so warm. Elodie found it this morning and said, "Elodie's sweater. Pretty. Mommy make it."
I'll get some action shots soon of Elodie wearing it, but until then, these nightime pictures will have to do.
I've been really sick, otherwise, and am getting over bronchitis. Robbie rather enjoyed it when I lost my voice, but now I'm slowly getting better. Work has picked up, and I'm dealing with the acceptitis, which I find is really prevolent when I work for myself. I need to make sure I'm making enough money, so I keep saying yes to things, even when I maybe shouldn't.
Oh, well.
Tomorrow is the charity knit night at Make 1, and I'm very excited. I have my needles and yarn all ready to go!!!