It's official! Baby knitting has started! Not for me, of course, but for my cousin's baby, who should be coming sometime in March. I'm so excited! I have inklings that it's a boy, but who knows? Well, the parents do, but they aren't telling (damn them), so I'll just have to knit generic things. Although, I do think there may be a slightly masculine twist on it.
I cast on the Scandivian Jacket by Debbie Bliss, and sheesh, it's pretty. It's pretty HUGE, I mean. The darn thing is as cute as a fricking button, but there's no way it would fit a one-year-old, unless that one-year-old weighs 40 pounds. Oh, well. They can hang onto it until baby does fit.
I started with this yarn, Bernat Handicraft Cotton. Pattern calls for Rowan DK wool, but I prefer cotton when knitting for babies.
I was knitting along happily until -- oops! What the heck is that? What's can't see it?
How's this? Better?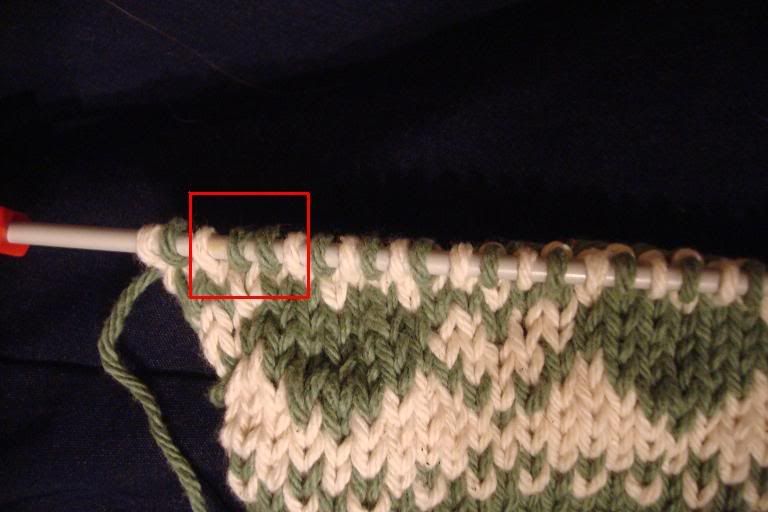 Well, that was stupid. So I rip back that row and keep chugging along. It's a really fast knit, considering I just cast on yesterday and that I'm already (drum roll) done the back!
And a detail of the pattern:
Oh, you're wondering what I got from Make 1 on Boxing Day? Allow me to show you.
First I got all these (40% off) for a lovely stranded project I'll be working on in the near future. Aren't they pretty? I hope the colors work out okay.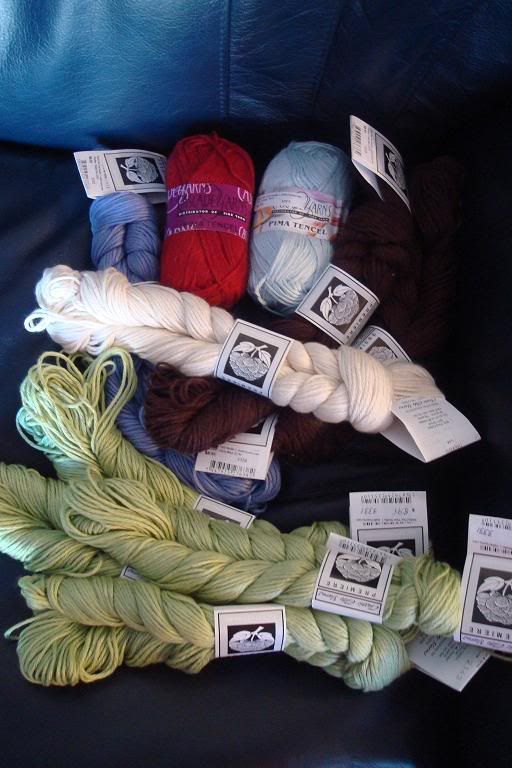 Then I got this for my spinning pleasure. It's 4.4 oz of tussah silk top from Curious Creek. 20% off!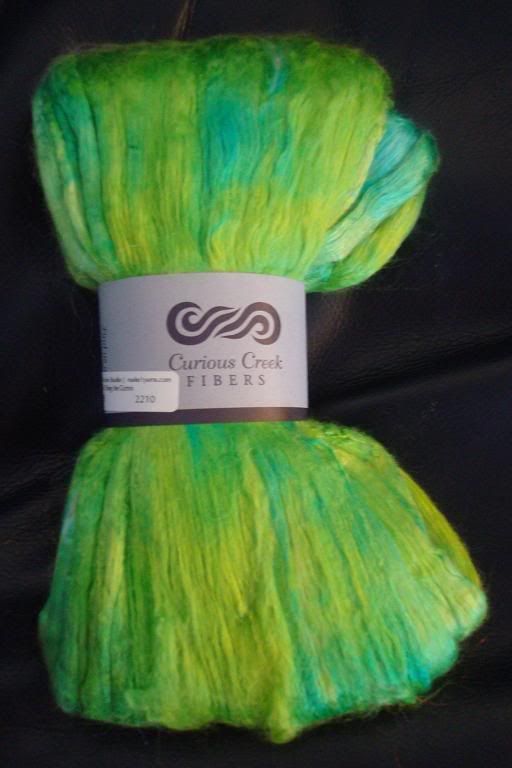 And lastly, it was my birthday today, and I got wonderful presents from everybody. I got a niddy noddy from Barb and Toby and a Lazy Kate from Gary, my father-in-law. Also, unexpected by (I think) both Barb and I, I got a lovely set of woolies for my feets.
Aren't they pretty and festive? I love them. They're so nice!!!
That's all for now! Until next time!