I couldn't really think of a good title for this post, so I went with the obvious. I've finished a lot of stuff! Okay, really, I've only finished one thing, but I've gotten a lot done, especially by way of Christmas presents.
First up, we have the lovely scarf for somebody (no names present in these Xmas posts. Sorry!) It took about two weeks of off and on knitting with a few projects in between. Warning, this scarf has not been blocked yet!!!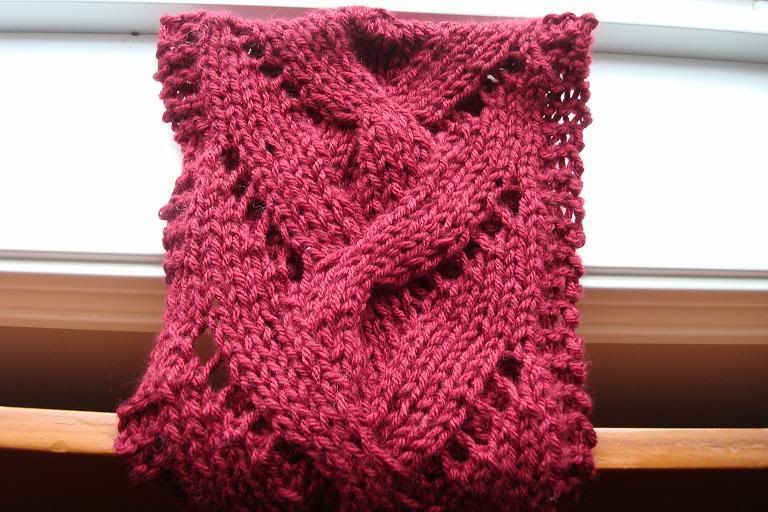 Object: Plied Scarf
Pattern: My own. I will probably be sharing it in the coming weeks, but need to get a test pattern knit up, and I need to knit it in nicer wool (as in NOT acrylic ;) )
Needles: 8s.
Yarn: Bernat something.
Next up, we have the lovely Stolen Moments Wrap by Amy. NOT YET BLOCKED!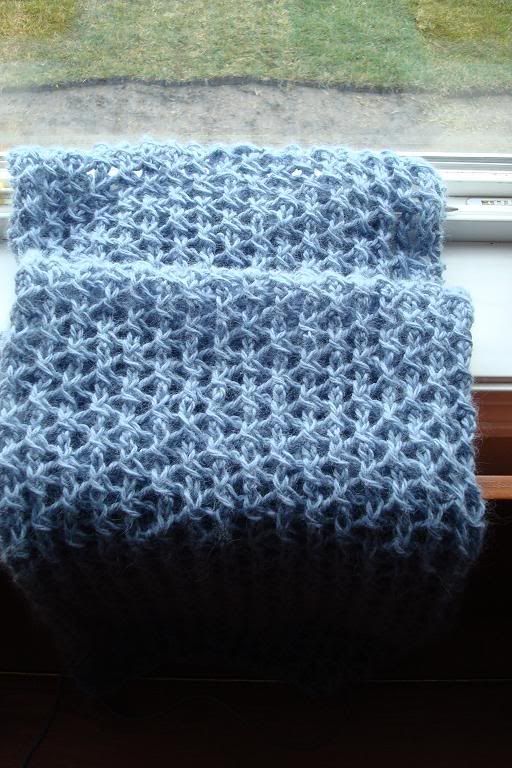 Object:
Stolen Moments Wrap
Pattern: Stolen Moments Wrap by Amy Swenson (available on her
website
).
Needles: 8s.
Yarn: "Sublime" Merino/Angora blend. Lovely and soft.
Details: Took me five days. I'm not kidding. This project goes by so fast, and the result is something so snuggly that you just want to curl up and knit under it. The yarn really made the project. Amy did hers in Cashmere, but that runs you in the $250 range for something like this, so I settled on my lovely Angora blend. It's soft, has a nice halo, and I think I got the skeins at 60% off at the Solstice sale, so I'm happy. :)
In spinning:
We're plying! I've finally managed to spin a single thin enough for sock yarn (yay!). I'm going to finish plying them tonight and then set the twist and let it dry to be started on at some point in the next week.
AND I'm getting a spinning wheel. One of the ladies I knit with has an older
Ashford Traditional
, and she's offered it to me - FOR FREE. It'll need a bit of work, and I have to get the bobbins replaced, but I'm SO excited. It's coming with us to Saskatchewan so I can get my grampa to help me oil the hell out of it.
This is me right now:
:D
I'll try to post again before thanksgiving, but between work and Xmas knitting (and Ravelry), I don't know if I'll be able to find the time.