STATS:
The pattern: Swallowtail Shawl by Evelyn Clark
The yarn: Araucania Ranco Solids in Purple. ~380 yds
The needles: 3.25mm/4US
Started: 04.14.2008
Finished: 04.21.2008
The photos: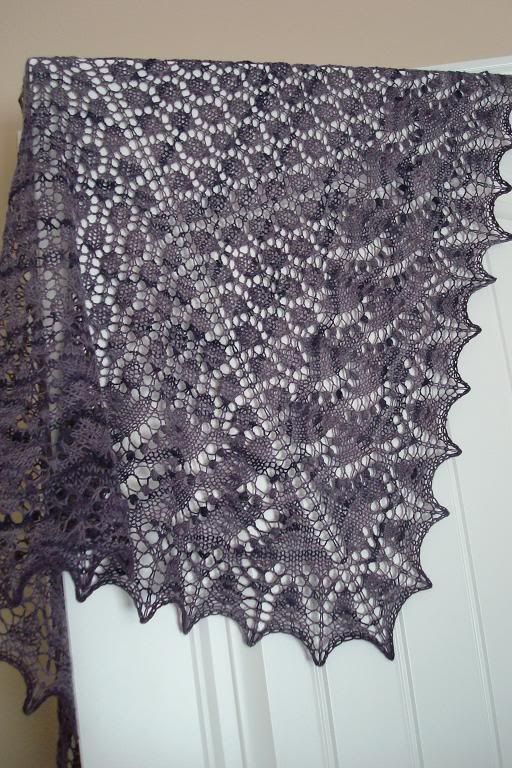 I really enjoyed this pattern. It was great for helping me get my mind off the whole medical thing. It was a fairly quick knit, and I probably could've done it sooner, but had a bunch of work to do. I think this shawl is going to get quite a bit of wear around here. Especially since I sit near a window in my office, and it gets chilly!!!
As for the dreaded nupps, they really weren't that bad. I found out pretty quickly that it's important to keep those nupp stitches pretty loose. After I'd gotten that figured, there really were no issues.
In case some of you were unaware, the Swallowtail shawl pattern by Evelyn Clark is available for free until sometime in May as a part of the
IK booklet of five free patterns
. I'd go snatch it up and print it out while you can!