I've got the Clap. The Clapotis, that is. You know, I never thought I'd knit it, but here it is, on my needles. There's something about knitting with yarn that I spun and turning it into something that I will wear. (Have you noticed this
selfish knitter
thing lately?)
It really is lovely. I've been working on it for about two days, and I'm about 25% done. You see, I've actually been following my mantra: Knit one thing at a time. It's working! I do have a sock in progress, but we'll just ignore that fact. It's my knit night sock at
M1
, not that I've been able to go lately. *sad face* You see, my hubby works most Tuesday nights, and if he's not working, the weather is usually crap.
This Tuesday, though? The hubby is not working, the forecast is good, and I have four-wheel drive if all else fails. I'm going!!!!!!!!!!!!!!!!!!!!
Now, since I haven't been providing you all with WIP pictures lately, here's a few of my Clap to tide you over until this sucker's finished.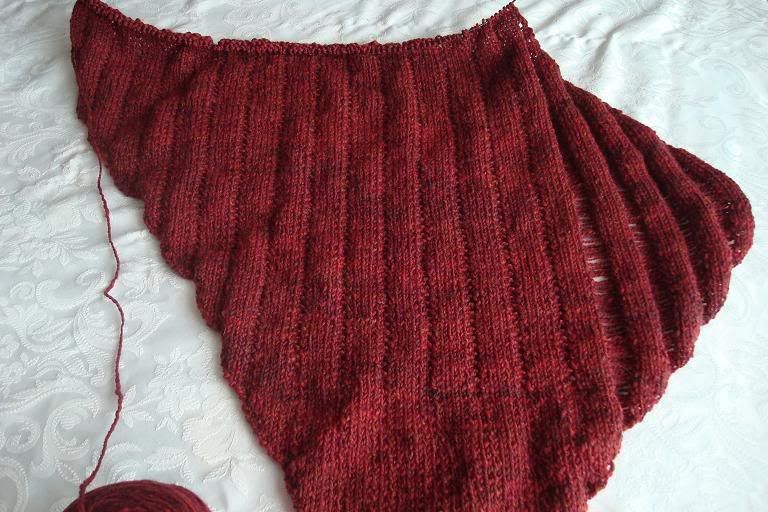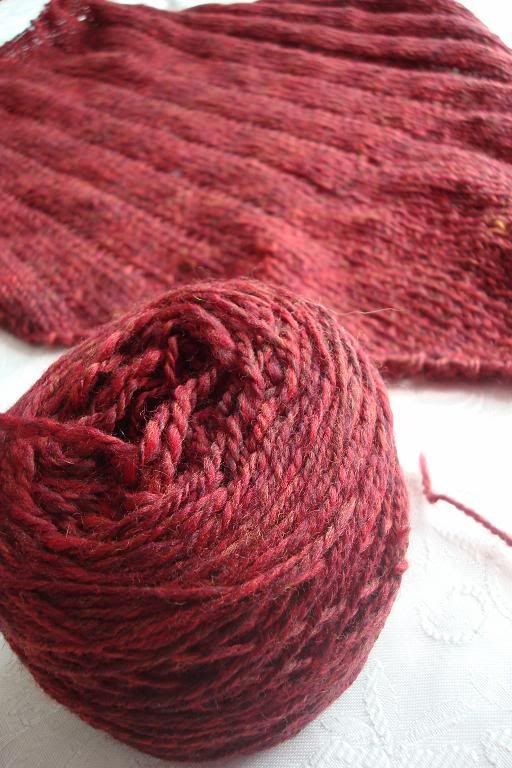 The color is probably the best in the top picture, by the way.