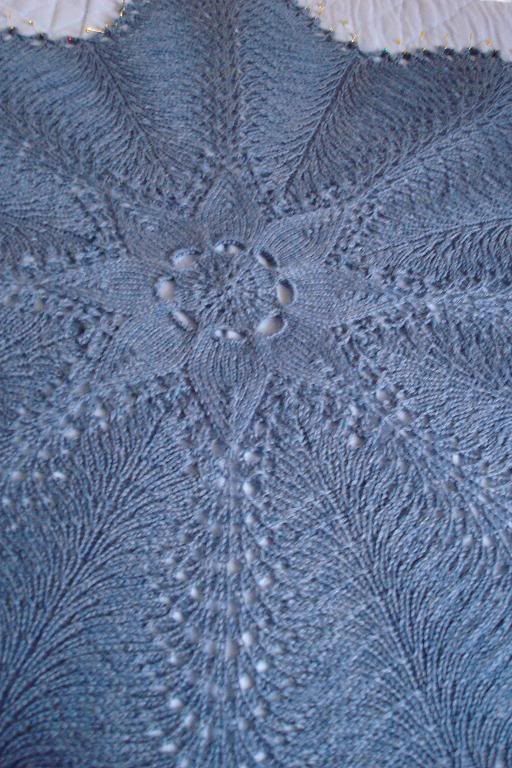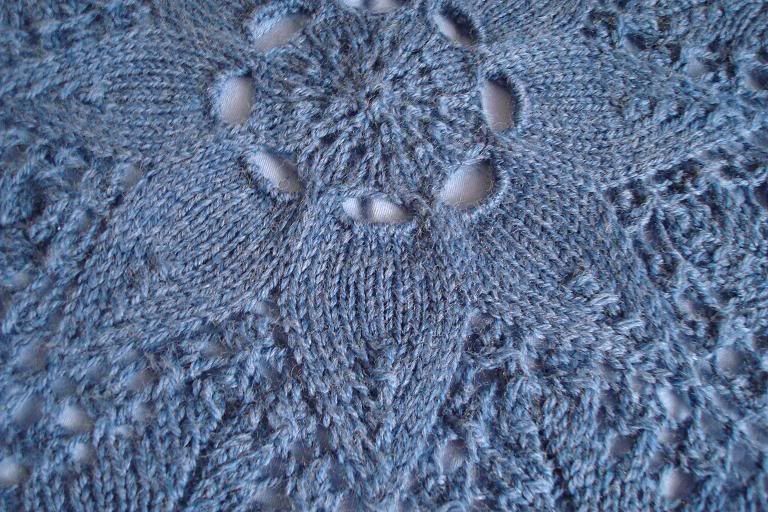 I LOVE how this turned out. Blocking has always made me all giddy inside, but this was particularly fun. I love how lace actually becomes something when it's blocked. The stitch detail on this is great, and the pattern is just beautiful! I can't wait to give it to Tanner and Kyla for their new addition, Caysen.
The pattern:
Hemlock Ring Blanket
by
Jared Flood
The yarn: 3 skeins Patons Classic Merino in New Denim
The needles: US7/4.5 mm - highest circ used was a 32", but it was tight!
The time: About three weeks of knitting.
The modifications: I did knit this on smaller needles than called for because I knew it was destined for a baby blanket. I quite like the tighter stitch work than the larger needles would've given me. As well, I did a few extra repeats of the feather and fan pattern than called for.