I've been spinning away!
First, I did a whole whack of undyed merino.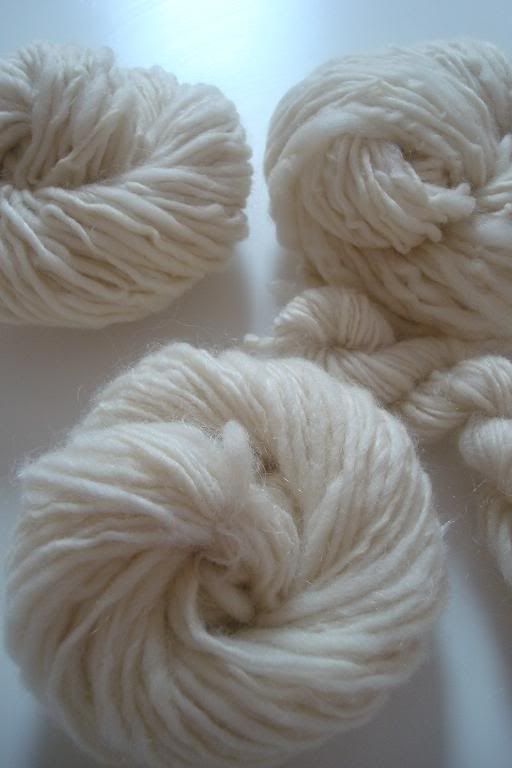 200 yards, but what makes it special? Well, it's FELTED. Here's how you do it. Spin your single rather tightly. Even overspun a bit is fine. Tie your skein in several places. Then you dunk your single is HOT HOT HOT HOT water. Did I mention it has to be hot? Even put the single in a pot on the stove and get the water hot enough to steam, but not boil. I broke them up into 50-yard chunks for this part.
Then you add a squirt or two of your favourite dishsoap. No need to use the fancy stuff. Now, here's the slightly scary part. Grab a spoon. Now stir it. I mean, stir it like you're trying to win a prize for biggest oopsie. All stirred??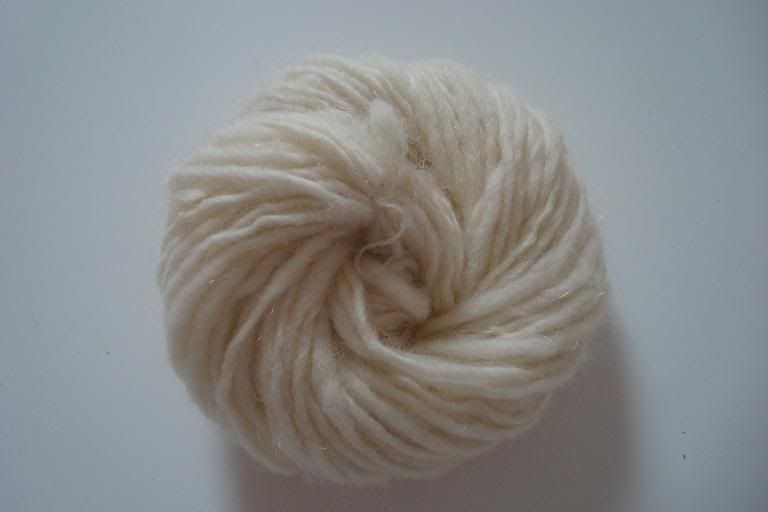 Great! Now pick up your single (don't use your hands - haha), and then dunk it in a tub of ICE-COLD water. Instant felt. Squeeze (but don't wring) out the excess water. Carefully separate the strands because some will have started felting to each other. After your single dries fully, you can get back on your wheel and unspin the single slightly. TADA!!!
Felted!!!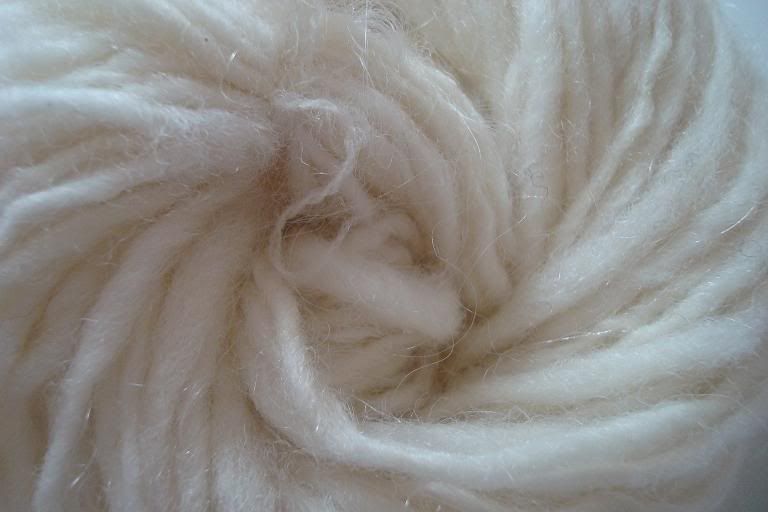 This next one is based on a picture that you can
find here.
I just started randomly pulling stuff out of my stash.
There's some merino, green mill ends, corriedale, mohair locks, neon green, pink and blue merino, some undyed silk, some undyed merino...a little of everything, but I kind of like it, in a weird sort of way. :)
Only about 70 yards of a fingering weight, but it's so fun and girly. I've named it Punky Primadonna.
Finally, I've finished spinning up the worsted-weight single of 4 oz of superwash for
Trish
. She's making something for her daughter. I slightly overspun this in spots to make the fun coils. They're so sweet.
There's about 140 yards of it, and it's so squishy!! I'll almost be sad to see it go, but I'm sure I'll see it become something on Trish's lovely blog. :) For anybody who hasn't been over there, do check it out. Girl's got talent.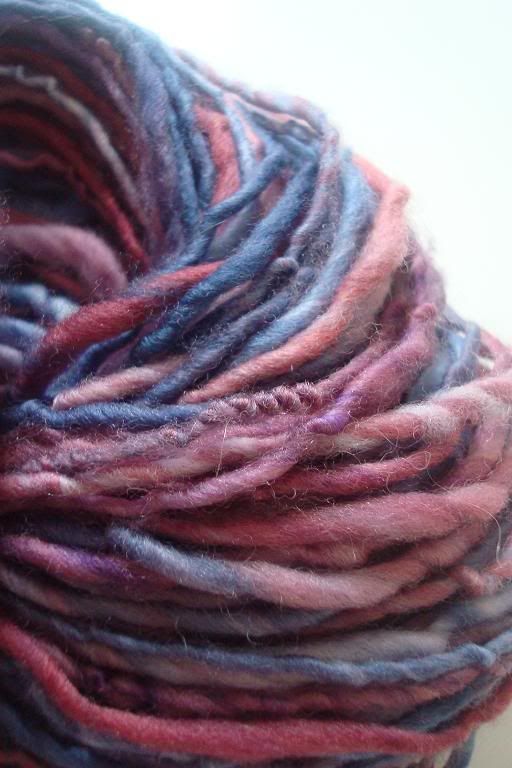 With that, my friends, I must finish some work. It's not exciting, but I'm on a deadline, and I've got to stop procrastinating.
Happy Sunday, everybody!