I tried a new finishing technique with the latest 200-yd skein of
Maple
that has come off the wheel. It's called steam finishing (although I've heard it called microwave finishing, too). Essentially, the way I do it, you wet your skein of yarn. Make sure that it's fairly sodden, as in don't squeeze out any of the water. Then you stick it in a bowl.
Pardon the microwave. It's really not dirty. It's just got some water spots.
Microwave your skein on high until it's steaming. This takes about 2:00 for me. It kind of smells like wet sheep, but I don't mind that smell. My husband, however, does.
Then you just pull it out and let it cool for a bit. Once it's cooled enough to handle, gently squeeze out a bit of the water. Then (this sounds weird) snap the yarn, like you would a whip. I don't know why, but it seems to change the yarn's fibres or something.
The result is a really beautiful, high-lustre yarn.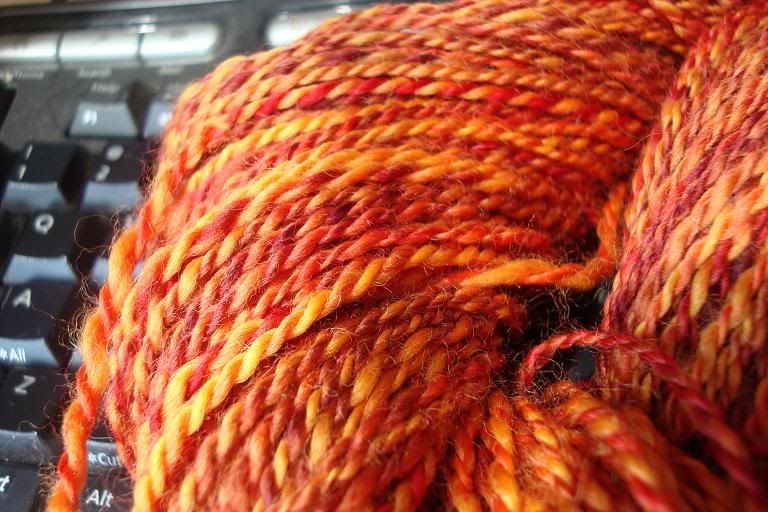 This skein ended up having a lot less red, compared to the previous skein, but I love it just the same. Its stats are:
Plied Socks (100% superwash wool)
Colorway: Maple
Fingering to light fingering weight
200 yds
4 oz.
This yarn is FOR SALE. $25 firm. Anybody who is interested, comment here, or send me an email at kayla_jsn@hotmail.com or message me on Ravelry. My name is "Plied."