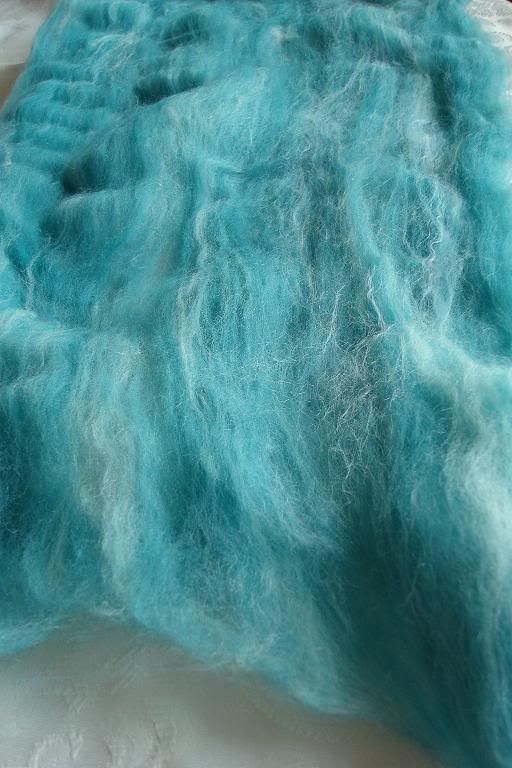 I was given 3 ozs of some beautiful merino/silk blend fibre in a lovely robin's egg blue from
Trish
at knit night on Tuesday. I'm spinning it into a fine two-ply laceweight. It's spinning so nicely! It may as well spin itself.
The clapotis has stalled at 50% completion. I'm getting bored. But, alas, there is that one-project rule, and I'm determined not to break it.
I'm also continuing to spin up my 24 oz of superwash. This one is going to be better than the last, I think. Of course, I had to take a break to start spinning the blue stuff!!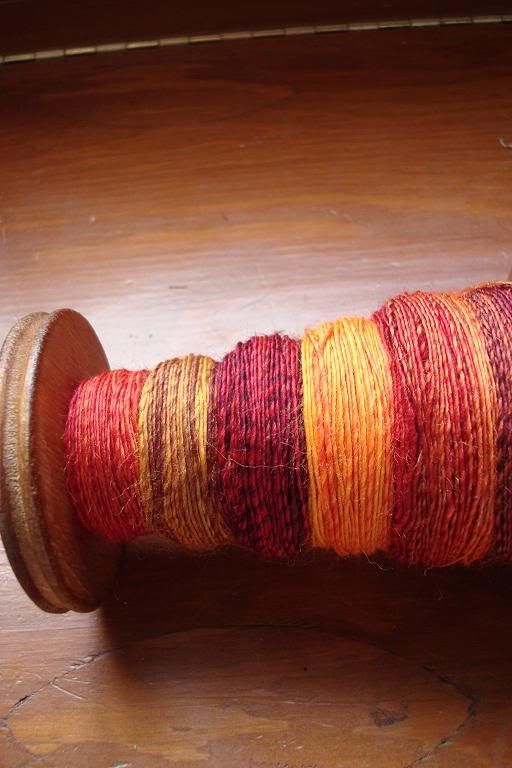 Work has taken a slight break. After hitting my weekly goal by Wednesday, I decided to take Thursday and Friday off, and have been cleaning. Ick. Books on CD help. I've so far listened to three out of 14 CDs of The Shining, a book I can't believe I read back when I was an innocent 13 years old.
Elodie's birthday went swimmingly, and there are birthday presents from us scattered around our livingroom.
She got a hobby horse, which she insisted on riding around Toys R Us when we went to pick it up, a set of tractors with animals and attachments and a doctor's bag. Notice that none of these are button-laden. Very important for our sanity.
Her birthday party is on Sunday, and we're having a ladybug cake with ladybug cupcakes. Little does she know. HAHAHA. I don't know how she found out about birthday cake, but she's been asking for "birthday cake and a party" for the last few days.
Now to get the house cleaned for said party. Hrrrrmmmm.