It's been a crazy week. Between work and packing and spinning and knitting, I've barely had time to do anything.
Tour de Fleece started off with a spin-in. Terra came over for a spinning day, as mentioned in my previous post. Everything was set for a great time!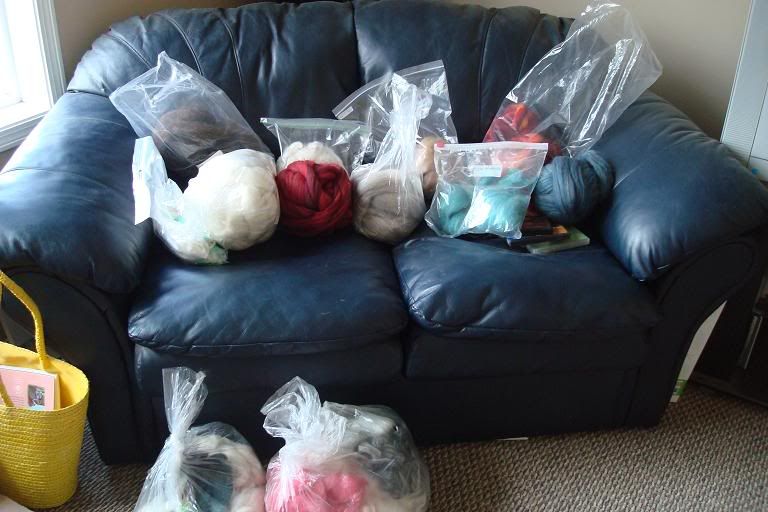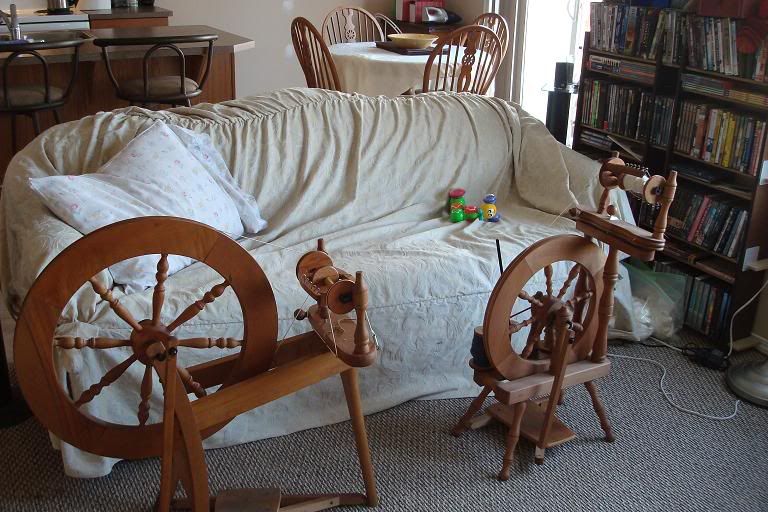 Here is what came off the bobbins in week one:
sock yarn.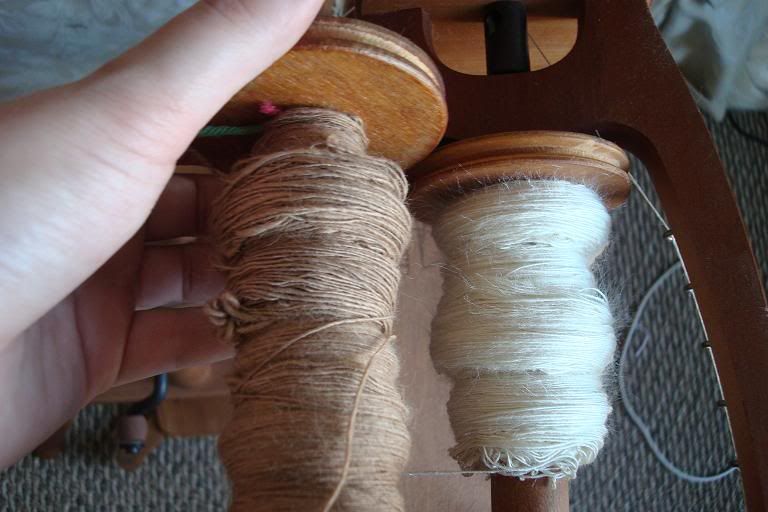 Baby camel and silk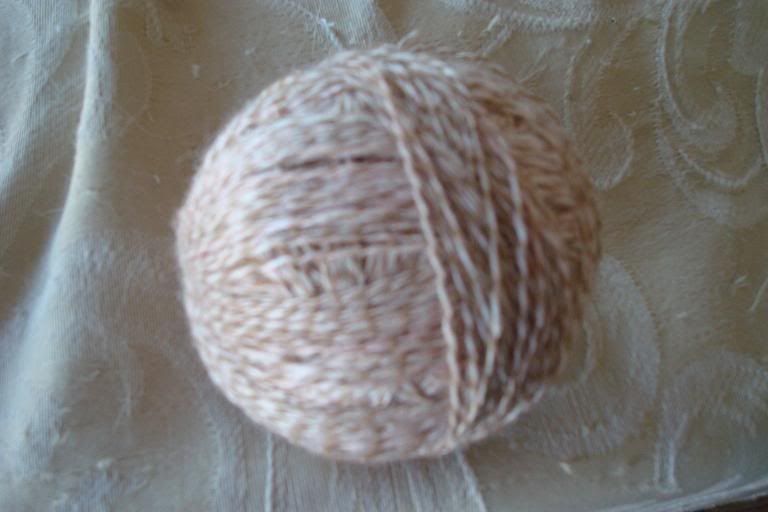 Sorry about the blurry picture. This is the plied baby camel and silk.
100% Merino
BFL/Silk and yet another skien of the Maple:
Kitty managed to get a hold of my BFL bobbin last night: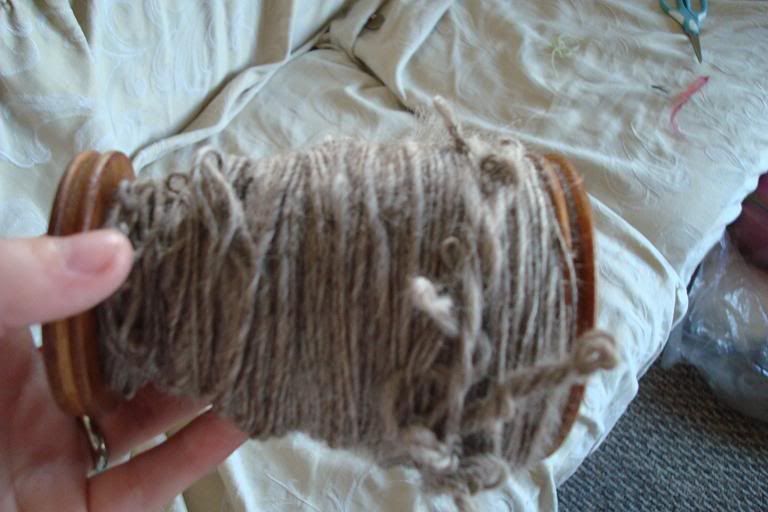 I also spun enough N-plied Maple to finish my second Red Dwarf sock: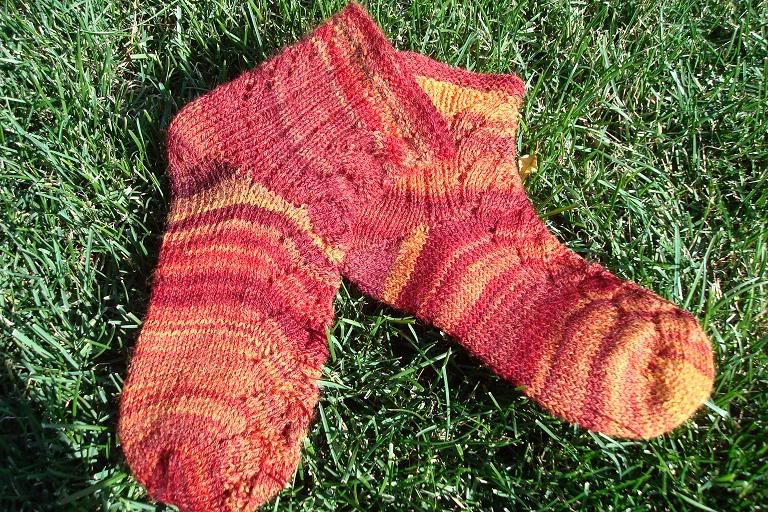 The flower thief stole the flower:
What else have I been doing?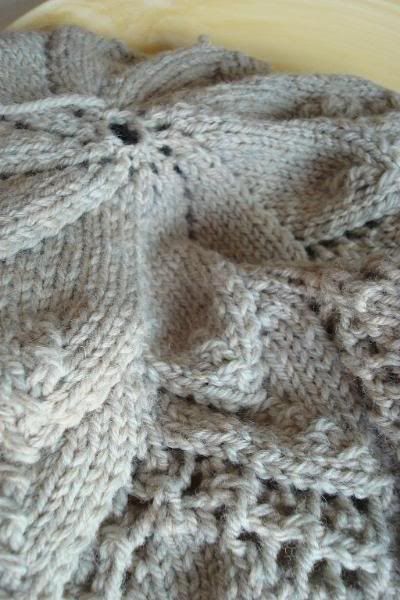 A blanket for friends whose baby is due in September. I like this blanket almost more than I like the Hemlock Ring. I just picked a doily pattern off Ravelry that I rather enjoyed (I picked Egeblad -
Ravelry link
) and started knitting it to a larger gauge. It's turning out beautifully.
Also totally adoring the Luna Moth Shawl (
Ravelry link
). I'm knitting it with some silk that I spun a LONG time ago. You can tell that it was one of my earlier spins since it's not all that even. I think after I give the shawl a firm blocking, it'll settle down nicely and the texture will work quite well.
I've also become kind of a freak for stitch markers of late. I am, however, rather poor since buying a house, so I've been making my own:
I picked the beads up at Michaels for only a few bucks each package. I've made about 100 stitch markers so far, and I can see myself sitting with a surplus.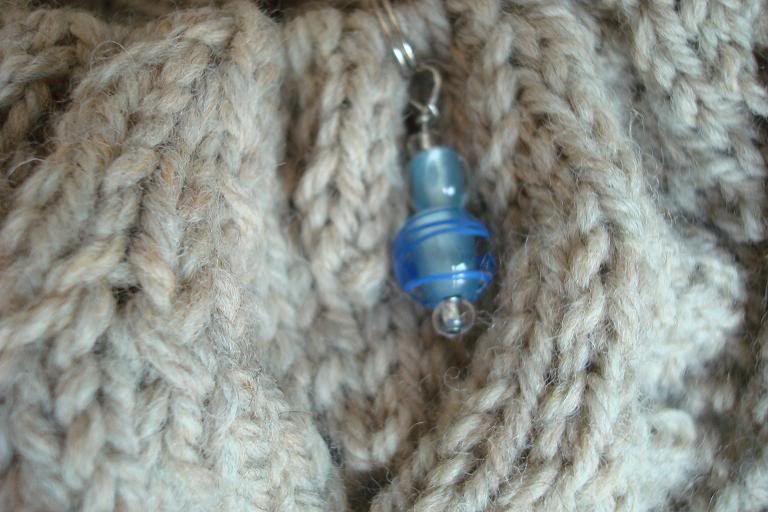 They're really quite addictive.
Anyway, it's nearly 2:00 a.m., and I still have 30 minutes to do of a file that I'm working on. I guess I'd better stop procrastinating and actually work so I can go to sleep at some point tonight. Until next time!