The project is BEAUTIFUL. I'm keeping it for myself, for once. Pardon the le crap lighting. It was late, and I took them inside.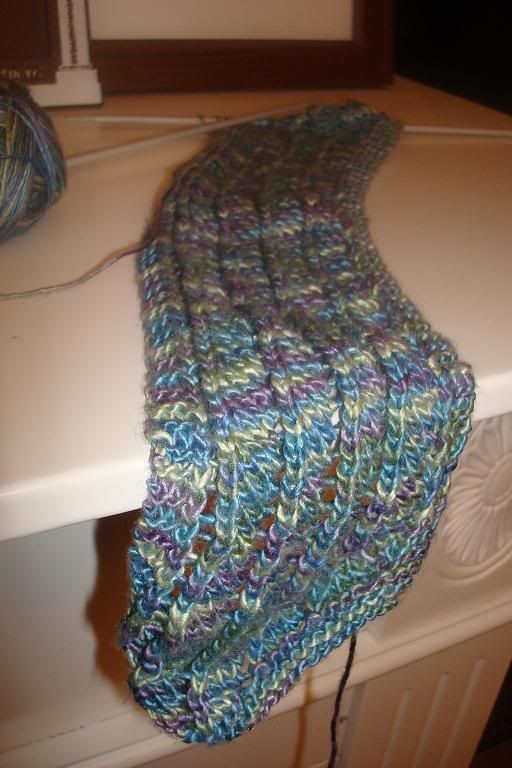 Once it's blocked, it'll look wonderful. The yarn is 100% silk, and I think I'm in love.
In other news, I was at the thrift store the other day and found some roving:
Orange and Chocolate brown. I see a man scarf in the future. Now I just need to learn to spin... See the price, though? Oh yeah. Yeah, baby, yeah.
I also found some needles -- LONG steel dpns and some old-fashiony ones (steel as well). YAY! I love thrift stores!
Finally -- we gave the cat a bath.
Robbie thinks she's going to kill us in her sleep.