So. One of those months. Lots to talk about.
This is going to be the abridged update.
1. Working. A lot.
2. Knitting - not a lot.
3. Bought a house. (!!!)
4. Moving in a month. (!!!)
5. Totally broke my one-project-at-a-time rule.
6. Started Christmas knitting.
Now to the real post.
I'm always amazed at the difference between Navajo plying (N-ply) and double or triple plying. The differences in the colors are amazing. Take this fibre, for example. You've seen it before.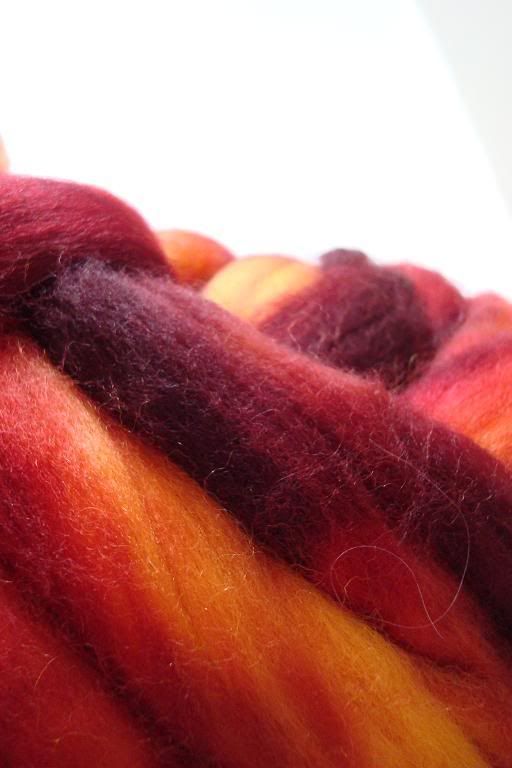 I love the way it spun up as a two-ply.
But I also was in love with the way it looked on the bobbin.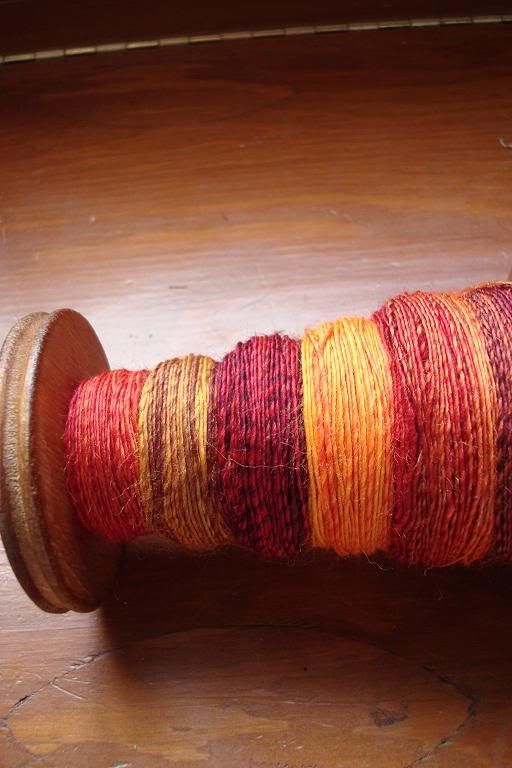 So I decided to N-ply the next four ounces of it to preserve the bold color striping. Boy, I'm glad I did!!
I'm loving how this sock is turning out. The pattern is
Red Dwarf Socks
(Ravelry Link), and I'm rather in love with them.
Back:
And they're knitting up quickly. I cast on yesterday. This was last night at 11:00.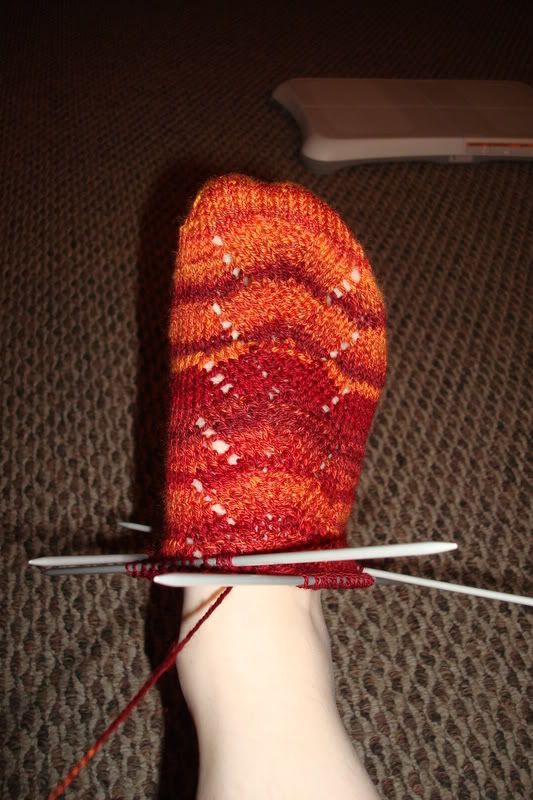 This is now: